The idea of running my own kayak touring business has consumed me for a long time. The County Sligo region of Ireland is amazing for kayaking adventures, whether just for a couple of hours or for multi day expeditions. If you look at it on a map you'll see what I mean. Countless lakes and river systems dotted and meandering through virgin forests and lonely farmlands that are just begging to be explored. The humble kayak is the perfect vehicle to access this watery playground.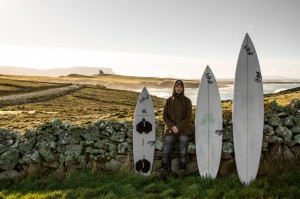 I've spent a lifetime being closely connected with water and this connection has taken me to far flung locales worldwide where I've had the pleasure of surfing, swimming and immersing myself in different cultures, learning different customs, and meeting many interesting people but the west of Ireland has stolen my heart and I am fortunate to call it home.
Growing up in Cape Town, South Africa my dad used to always tell me to pick a job in life that made me happy so I suppose its only natural that I would one day earn an income through something I am passionate about.
Sligo Kayak Tours was born through a passion for nature, exploring new frontiers and promoting a love for the wild, something we have a lot of here in County Sligo.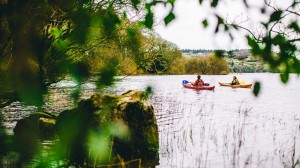 I'm proud to call County Sligo home and look forward to using my new business to promote the natural assets that we are blessed with here, I believe it really is one of the last frontiers worldwide, and if managed correctly we can promote, enjoy and preserve it for many generations to come.
Come and join us on a tour and let me show you our slice of paradise.