Recently a good friend, and long time surf buddy of ours Ashleigh Smith started up her own business called The Atlantic Equipment Project. With six years of Industrial design knowledge from the Technical University of Delft and also the University of Limerick under her belt it was easy to see the start up would be a great success.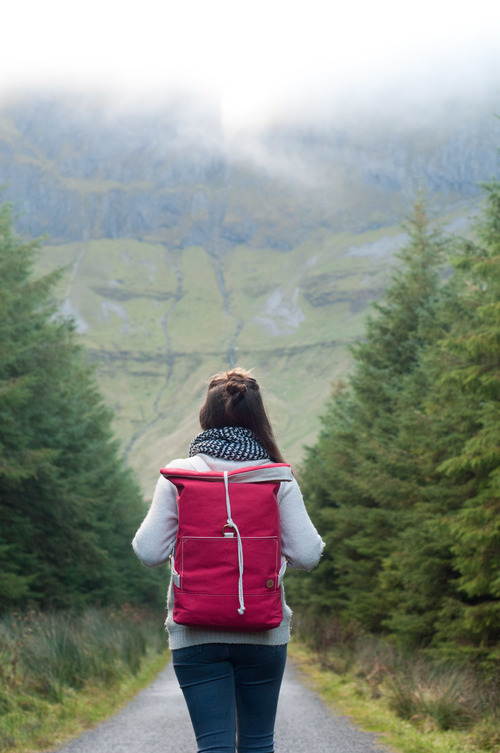 Technical knowledge aside, she is also the top female bodyboarder in Ireland and through this knows how harsh and unforgiving our climate can be on gear. It seems a lot of surfing/adventure apparel these days is made for Californian or Australian winters, and thus, does not have a hope of withstanding an Irish winter of trudging through boggy fields, being constantly damp, and being used nearly every day.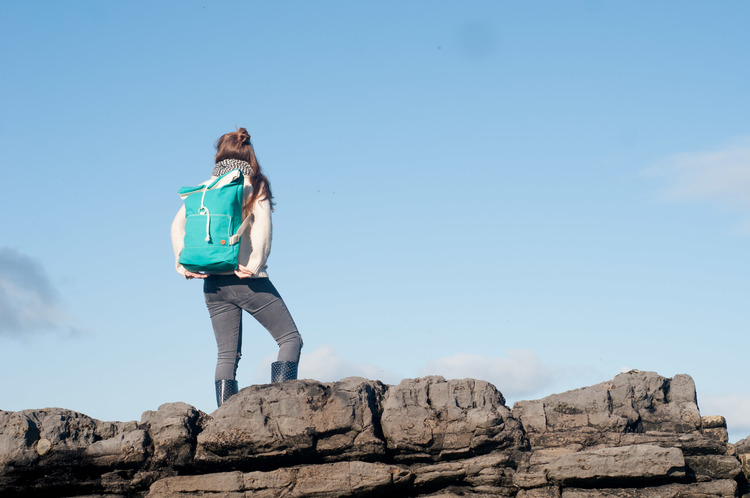 The product range is growing steadily and Ash has just introduced a new line called #lightingwinter which encompasses some vibrant colors to keep your adventures fun. These alongside her original canvas and waxed cotton rolltop backpacks, camera bags and laptop sleeves make for a strong offering no matter what your idea of adventure might be.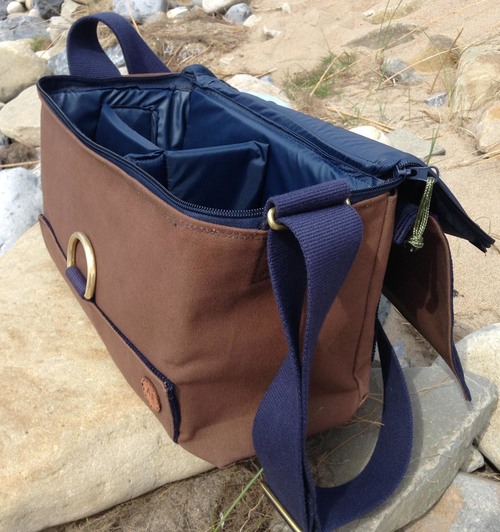 We both set up our respective businesses at around the same time, and its been great to have someone on the entrepreneurial path with us, to share ideas and chat about the highs and lows of running your own business. Its not always easy to see the wood for the trees when you have your head buried in the finer details of setting up, and to have a buddy to chat to about it has been very helpful.
Before the launch of her new range Ash asked Sligo Kayak Tours to be a product ambassadors for AEP, knowing we would put her products through their paces, and be able to report back with honest feedback. We ended up choosing her rolltop waxed cotton backpack as we're constantly dealing with wet gear, and to have somewhere to keep important things dry is paramount. Upon arrival of the pack we could immediately see the attention to detail and the quality fittings used, the clever closure system allows for an adjustable carrying volume which makes the pack usable almost every day, whether its a trip to the green grocer or a two day hike in the hills this robust piece of kit has it covered.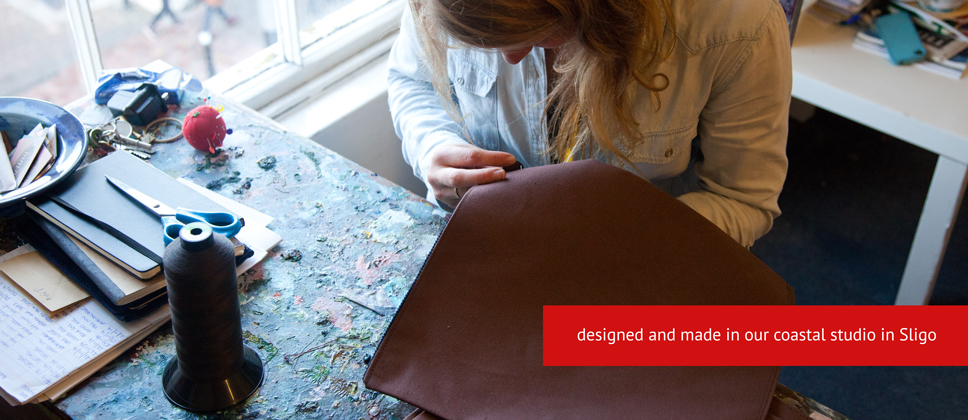 Its a breath of fresh air to own a product that is built to last, and is made from the finest quality fabric available. In a world where products seem to be made with a shelf life, insuring repeat sales, AEP stands out on its own with a solid business model built on quality, and reputation. For more check out the Atlantic Equipment Project
website
. All Photos
Andrew Kilfeather Photography
.